Skip to Content
Tune-Ups Prevent Breakdowns in Lauderhill and Tamarac, FL
The automotive tune-ups at ATL Total Car Care in Lauderhill and Tamarac, Florida, make it easy to prevent major, unexpected repairs. Having a breakdown on the side of the road ends up being a lot more costly and inconvenient than just catching a problem before it happens. That's what we are here to do. Our tune-up services provide car owners with a way to get affordable and thorough maintenance for their cars. Routine inspections by our experienced team of expert mechanics will prevent problems from occurring in the first place. When a problem is unavoidable, we will repair it before it disrupts your life.
ATL Total Car Care's Tune-Ups Cover It All
Like everything we do at ATL Total Car Care, our automotive tune-ups are total. Our tune-up services are more than just an oil change and a new air filter, although that may be part of it. Our automotive tune-ups are like a complete physical examination you might receive when you go to your doctor. We seek to find any problems that might occur and offer you solutions as early as possible. As part of our tune-up service, we perform a complete inspection of your vehicle, which includes examining your:
Computer systems
Heating and air conditioning
Batteries
Ignition
Brakes
Transmission
Timing belts
Distributors
Fuel injectors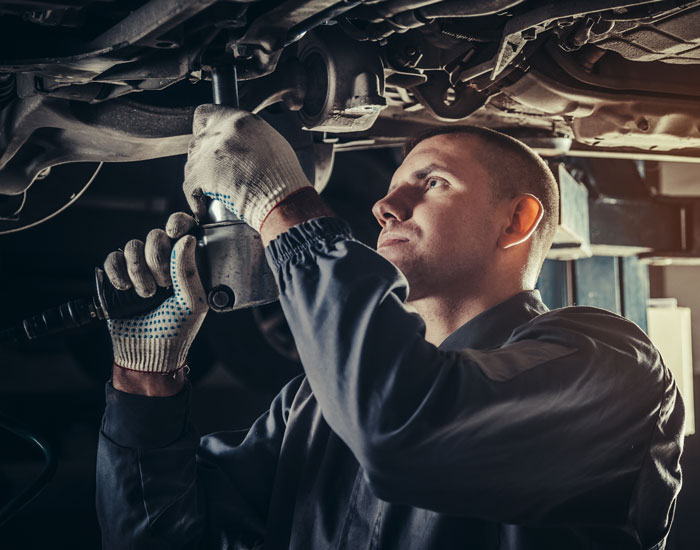 We Do Tune-Ups Because We Care About Your Car
It's easy to ignore minor problems with your car, like a weird noise or a clutch that slips. If you have a little problem, it might be a good idea to get a tune-up and overall inspection of your vehicle. The problem that you think is minor could be a symptom of a much larger issue. By bringing your car to ATL Total Car Care for a tune-up, you can get whatever seemingly minor issue resolved while also having experienced mechanics making sure that there are not any deeper issues.
What Are the Benefits of an ATL Tune-Up?
There are many auto repair shop out there but entrusting your vehicle to ATL Total Car Care for tune-ups or other repairs guarantees you fair prices, a nationally backed warranty, and thorough work you can trust. It is a good practice to follow your vehicle's manufacturer maintenance guidelines of having tune-ups at about every 40,000 miles. This should allow you to enjoy the following benefits:
You'll be less likely to breakdown
You should see less frequent auto repairs
You should spend less on larger auto repairs
You're more likely to avoid auto accidents
You should prolong your vehicle's lifespan