Skip to Content
Stress Free Engine Repairs at ATL Total Car Care
The most overwhelming automotive services are engine repairs, but ATL Total Car Care in Lauderhill and Tamarac, Florida makes them quick and transparent. Problems that occur within your engine can seem confusing and complicated. The average person's eyes start to glaze over when their mechanic explains they have a blocked engine radiator or a damaged oxygen sensor. Our trusted mechanics will make sure you understand the work we perform by giving you a free estimate and explanation of the work needed. Once we have a plan, our mechanics perform engine repairs with the highest level of craftsmanship. Schedule your engine service today.
Comprehensive Engine Repairs in Lauderhill and Tamarac, FL
The certified engine mechanics at ATL Total Car Care can do many different types of work on your engine. Engine services are typically either repairs or routine maintenance. Routine engine maintenance, like oil changes, prevents more significant problems. When it comes to engine repairs, it can be a massive undertaking, but our engine mechanics handle repairs on nearly any part of your engine, including:
Canister filter
Crankcase
Distributors
Engine sensors
Emissions control system
Fuel pump
Ignition system
Oil filter
Spark plugs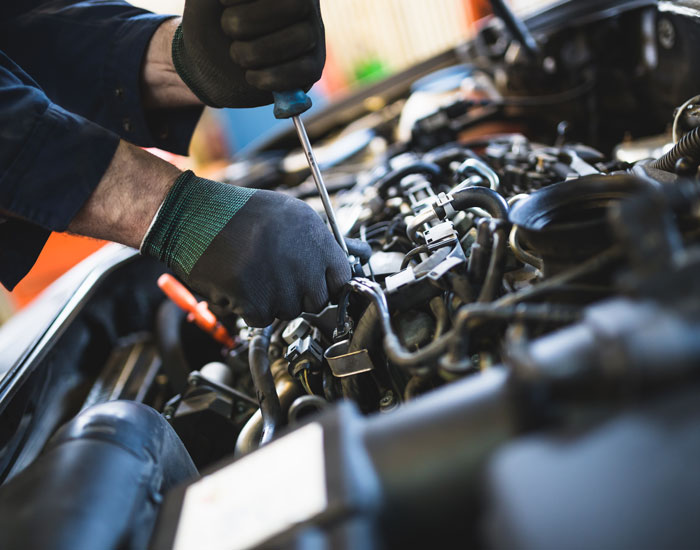 Engine Repairs That Get Your Life Back on Track
When you have engine trouble, it can be stressful. For most people, their daily life depends on their car to run correctly. Whether it's getting the kids to school or taking a cross-country trip, your plans rely on your car's engine to run well. When it breaks down, that can throw your plans out the window. At ATL Total Car Care, we pride ourselves in getting our customers back on the road and back to their plans by providing them with affordable, reliable, and speedy engine repair services. When you notice any sign of engine problems, bring your car to our expert engine mechanics.